Discounts and Partial Payment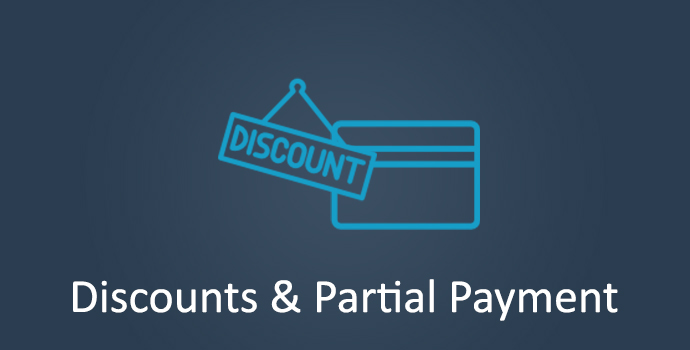 Easily add discounts to your invoice & quote totals or apply partial payments towards them.
You can now simply click on the inline edit links in the Totals section and apply a monetary discount or a paid amount to your invoice.  If your client has made a partial payment via an offline method such as check or a bank deposit, you can quickly add this payment to the existing invoice.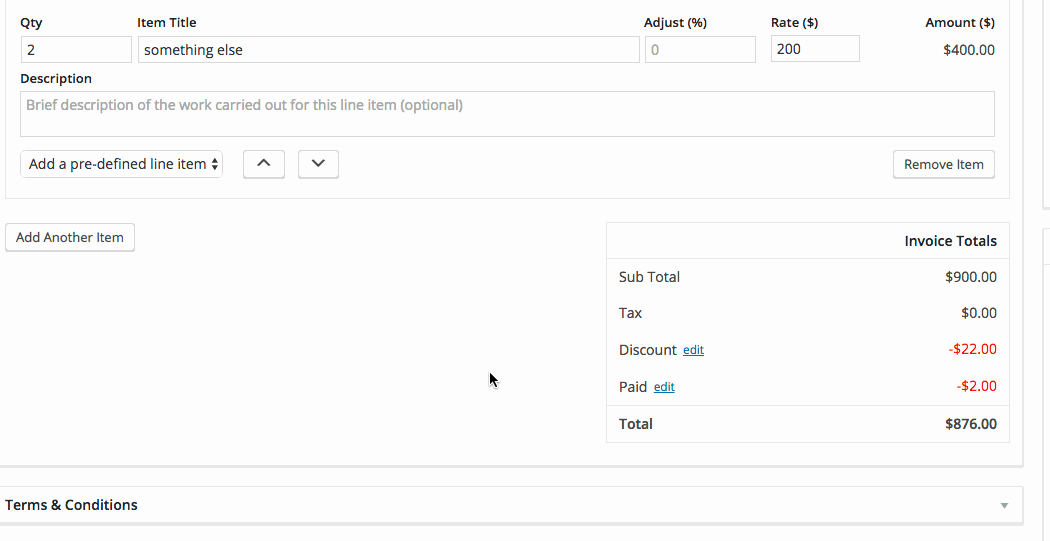 Share for a 20% discount!