Your Design or Ours
You can choose from pre-designed invoice and quote templates, you can create your own templates (just like creating a page template) and you can easily add your own CSS to design the layout of your invoices and quotes.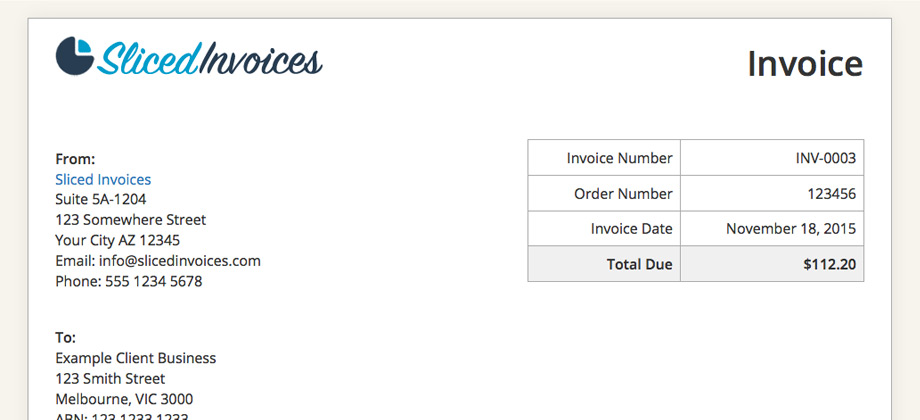 Beautiful Reporting
A great looking reports page to help you get an overview of year to date figures, monthly figures, compare month to month, week to week and year to year as well as checking the current statuses of quotes and invoices.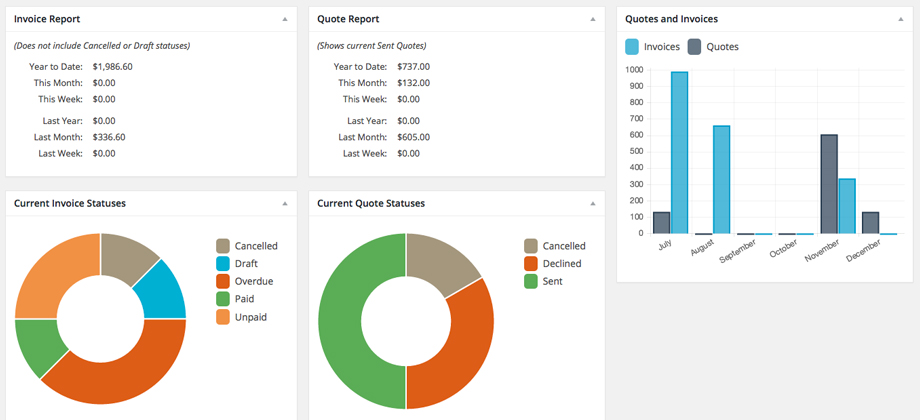 Pre-Defined Line Items
Add a list of your own pre-defined items that can be easily selected in quotes and invoices to help save you even more time when adding or editing an item. There is no limit to the amount of pre-defined items you can add.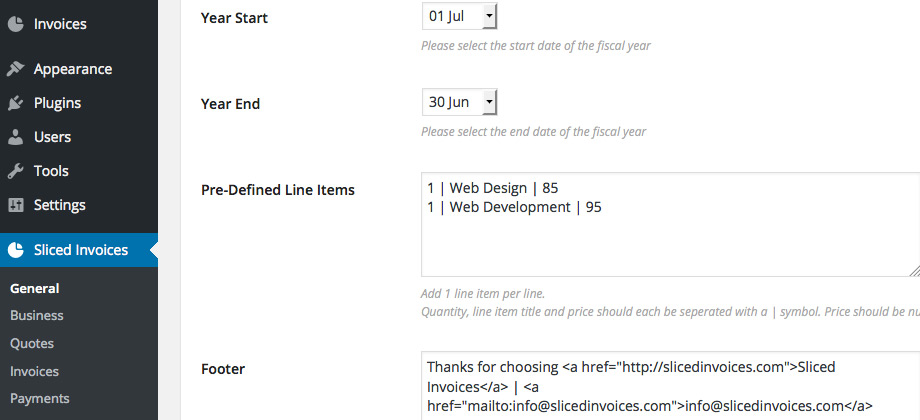 Easy to Use
Everything about Sliced Invoices is simple, intuitive and easy to use, whilst still retaining all of the core functions that you require in an invoicing system. We love using the plugin and we're sure you will to.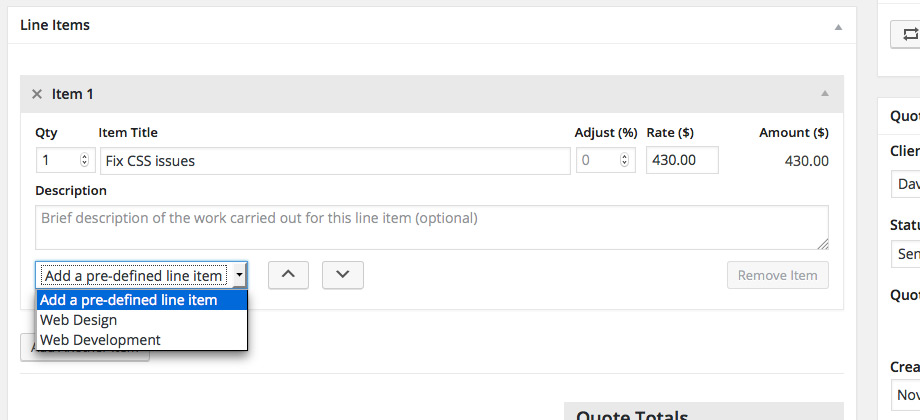 Call Them Anything
You can rename Quotes and Invoices to anything you like. Perhaps a Quote should be an Estimate or a Proposal and an Invoice should be a Bill. The name change is reflected on the invoices and quotes as well as the admin area.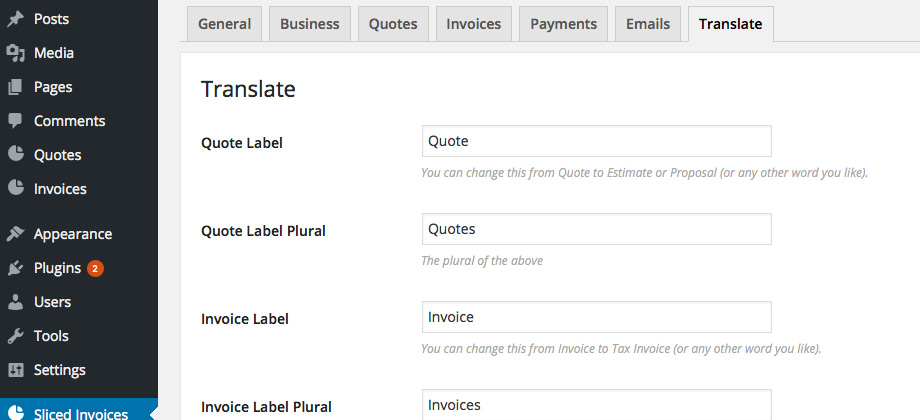 The WordPress Way
We've used WordPress native styling and functions throughout the plugin (with just a touch of our own styling) so everything will be familiar and easy to use. We haven't tried to re-invent the wheel as some plugins do.