I'm using Elementor Pro. Why can't I see my invoices?
The newer versions of Elementor Pro (3.x or newer) have a "conditions" setting where, if set incorrectly, it can override all templates including the ones belonging to Sliced Invoices.
Sliced Invoices has its own templates for Quotes, Invoices, and for your Payment page (to learn more about customizing Sliced Invoices templates, see here). The problem occurs if you are using the "All Singular" condition in Elementor: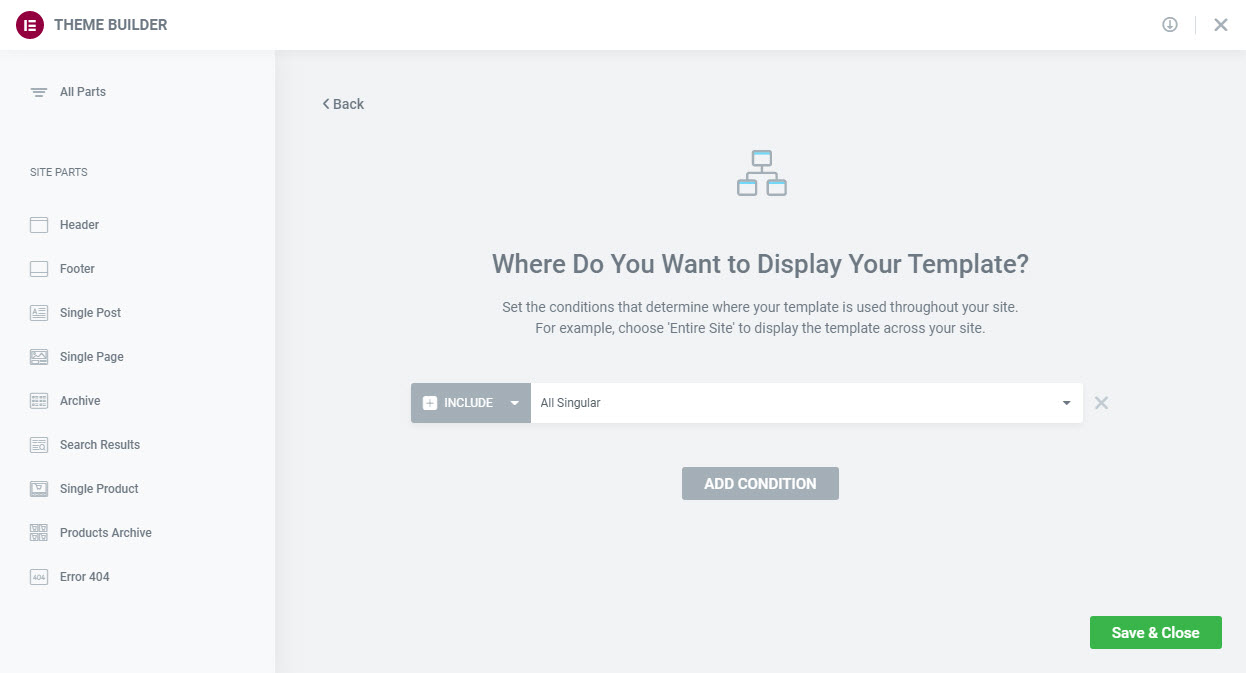 …this tells Elementor to force its template everywhere, including on your invoices/quotes. When that happens it overrides our template, and it means you won't be able to see any of the details of the invoice/quote.
To avoid this problem, either:
1) Don't use the "All Singular" condition in Elementor.
or
2) If you must use "All Singular", be sure to add exclusions for your Quotes, Invoices, and Payment page. Like this: